Would you like to:
Feel calmer and be more tranquil?

Feel more in control?

Stop negative thoughts, feelings and emotions upsetting you?

Be able to socialise or work with confidence in yourself?
Clinical hypnotherapy is fantastic for anxiety!
Call Jan today on 1300 226 987 to discuss how we can help
Or send us a message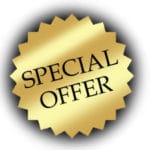 Jan is a high-achieving career person and many people who knew her wouldn't realise that she suffers from anxiety.  She knew that if she didn't try anything and didn't change anything she would never overcome her anxiety.  The results she experienced after just one consultation were far greater than she expected.
What is anxiety?
Anxiety is a general term for nervousness, fear, apprehension and worry that impacts our daily lives.
It affects how we feel and behave, and can, in most cases, manifest into real, physical symptoms, as well as negative emotional symptoms including:
Sense of helplessness
Confusion
Apprehension
Worry and
Continuous negative thoughts
Mild anxiety is vague and unsettling, however severe anxiety can have a serious impact on our daily life.
Often people feel a general state of worry before an exam, interview, test, or recital and these feelings are normal as it is the body's way of preparing us for peak performance, it would in fact be worrying if you were not a bit nervous!
Anxiety is considered a real problem, when it interferes with our ability to sleep, or function normally.
Other problems can occur such as eating disorders, depression and substance abuse, etc  so it's very important to address Anxiety as soon as you feel any symptoms, ( see above )  emotional or physical!
Physical symptoms of Anxiety can be one, or all, of the following;
Shortness  of breath
Dizziness
Heart palpitations
Shaking or even trembling
Sweating
Nausea
Usually Anxiety comes about from outside forces, but we can make ourselves anxious with negative self talk which is a bad habit of telling ourselves the worst will happen, a doom and gloom view of our lives if you want.
Environmental causes for Anxiety are ;
Death of a loved one
Trauma from abuse, bullying, and victimization
A lot of stress in a relationship , marriage, friendship or divorce
Stress at work
Stress at school
Excessive worrying about money
Worrying about natural disasters
Losing a job
Stressing about performance
And this list can go on and on, however..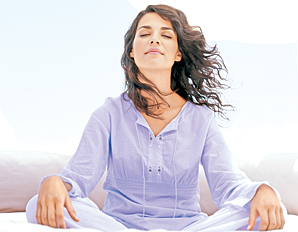 A little bit of Anxiety is normal  and necessary for us to survive.
Just think about finding a big poisonous spider near you, your anxiety levels rise and this that makes you retreat, so you do not get bitten. Being anxious can keep you safe!
Its okay if you have a small amount of anxiety  but if it is impacting on your life, do something about it now and become free of Anxiety …..
Call or email me to have a Hypnotherapy session and
feel more positive,
sleep better ,
feel happier,
cope better,
feel confident ,
Lead a fuller and Anxiety-free life by releasing all those physical and emotional symptoms NOW!
Book an Appointment by calling Jan direct on 1300 226 987.
Please note:
Appointments cancelled with less than 24 hours notice will incur the full appointment fee unless we are able to reschedule within a fortnight.