How to Get in Touch:
You can contact Jan directly on 1300 226 987. Alternatively, leave your details below for our call back service.


Comments or questions are welcome.

 
Clinic Hours:
Tuesday to Saturday
Our Location:
Hypno Healing Camberwell
Chiropractic & Natural Therapies Building,
373 Camberwell Road,
Camberwell 3124.
Near the corner of Avenue Road, and opposite Camberwell Council Building (cream coloured). Free 2 hour parking available opposite the clinic on Inglesby Road.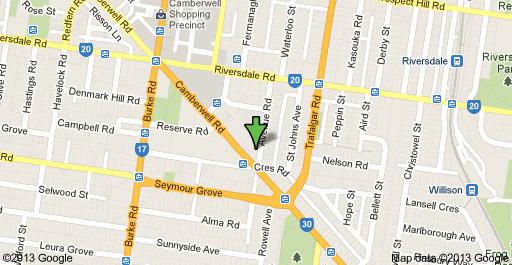 Please note:
Appointments cancelled with less than 24 hours notice will incur the full appointment fee unless we are able to reschedule within a fortnight.